Customer Case

.
Here we present some of our customers who tell us how they benefit from Roaring's services.
"The new credit application was launched just before the summer and it has exceeded expectations! The customers enjoy the simplicity and ease of access, where Roaring's services are a key part of the puzzle of the online application"
- Merete Salmeling, Head of Digital and Innovation 
Landshypotek Bank
Landshypotek Bank is one of Sweden's ten largest banks, a bank for lending and saving. The bank defines itself as a bank for the entire country and for almost 200 years Landshypotek have financed farmers and forest owners on both the B2C and B2B side. While Landshypotek has a long history they are also a bank under rapid development.
With the help of Roaring services Landshypotek automates a crucial part of the customer on-boarding process. A digital application process for financing which simplifies the proces and saves a great deal of time for both customers and the organisation. The integrationen with Roaring also assures that the customers receive the correct help and service depending on their unique situation and needs.
Convini
Convini is Swedens largest supplier of energy in the workplace with solutions for approx. 15 cities in Sweden.
The concept of fast and easy access to good food has become widely popular and more and more people are applying to become customers. This places larger demans on optimising the way new customers join the service.
To be able to onboard customers as quickly as possible, Convini has developed a simple and secure way of registering as a customer directly in your mobile phone. The application uses Roaring API to fetch the correct personal data for the customer this makes the registration in the app very quick and easy, moreover, it provides Convini with correct personal data for their customer already from day one.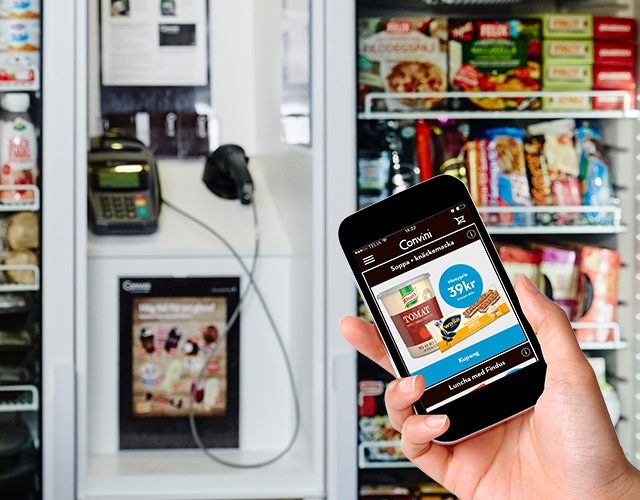 "The conversion and the customer experience has improved greatly due to the quick and easy registration process for new customers."
- Nicklas Enqvist, Convini Sverige
"Den nya kreditansökan kom ut strax innan sommaren och det har gått över förväntan! Kunderna har redan uppskattat enkelheten och tillgängligheten, där Roarings tjänster är en viktig pusselbit, i att ansöka online"
- Merete Salmeling, Chef Digital och Innovation
Veteranpoolen
Veteranpoolen helps people with handy work, gardening and care!
The services are performed by secure, experienced and flexible pensioners. Veteranpoolen assists with anything from home cleaning to handy work, gardening, home care and other home related services.
In order to handle and administer all the requests Veteranpoolen chose to improve the efficiency of how to submit a notice of interest. Since the customers can be both private persons and businesses it was important to find a solution that supports both customer groups.